What is a GLN code? Global Location Number (GLN)
GLNs identify physical locations, legal entities, and operations centers.
What is a GLN code?
The GLN (Global Location Number) or Operational Point is a global code that identifies a location, i.e., an electronic address. Its mission is to facilitate the exchange of information between companies within the supply chain. The objective is to be able to identify a location uniquely and unambiguously.
The GS1 standard specifies that each company must create multiple GLNs to identify all physical locations, legal entities, or operations centers involved in its business transactions.
GLN and EDI
The use of a GLN is key to any exchange of information within the supply chain and is the first step in communicating via EDI with business partners.
Each company involved in an EDI communication must be previously identified with a GLN code. The GLN code travels with the information in the EDI message structure and avoids location duplication since each business partner has its own identifier. The GLN code can also be used for internal communications within the same company.
GLN Functionality
The GLN, like the GTIN, consists of 13 digits. The information associated with the GLN is the company name, VAT number, location, type of place, address, telephone, email, contact persons, invoicing data, etc.
Its purpose is to simplify the exchange of information and goods, assigning a code to different companies.
Benefits of GLN use
Unequivocal identification of business operation points

Enables efficient flow of goods between business partners

Fully automated EDI communication

Prevent human errors in shipments

Global and multi-sector coding
EDI Academy: A useful guide to learn the essential aspects of EDI technology
We present our three e-books with content tailored to professionals in the technology sector who want to acquire a foundation of EDI practical knowledge.
EDI Academy Vol. I
The first volume of EDI Academy shows the most didactic and informative part of EDI technology.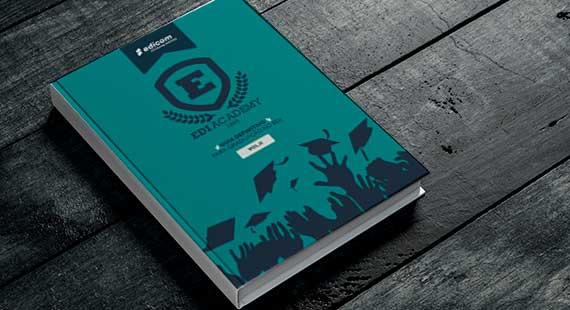 EDI Academy Vol. II
This volume presents the features and advantages of the key components of implementing an EDI platform.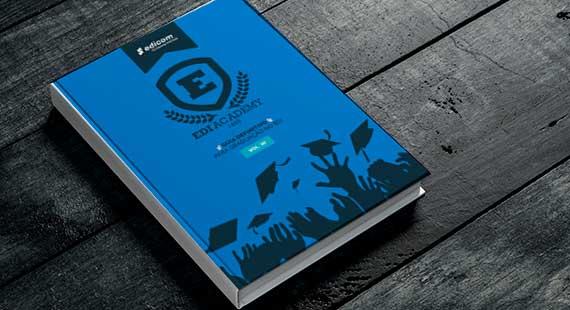 EDI Academy Vol. III
Volume III discusses the different types of solutions that allow you to take advantage of EDI technology to connect with any business partner.
Stay up to date by subscribing to our monthly newsletter
The form has been sent successfully.
Something went wrong.
Thank you!
There was a connection error. Please try again later.
Subscribe to our newsletter
Sending
Please wait. This may take several seconds.
The form has been sent successfully.