EDI Advantages
EDI technology allows companies to obtain important benefits for smoother and more efficient operations.
Take maximum advantage of your EDI service
When applied to different company operating systems, EDI technology provides significant benefits for faster and more efficient operations. In addition, a significant cost reduction of up to 90% is achieved, compared to the same process carried out on paper documents.
Automated Operations
The work of printing, editing, filing, stamping, notarizing, sending and recording business documents in the ERP is drastically reduced or even completely disappears.
Response Time Reduction
EDI documents are sent and received within seconds. The total or partial automation of the processes associated with these shipments allows for registration in the ERP, as well as validation of quantities or prices and matching the amounts due.
Less Information Errors
The information exchanged is based on standards known to both the sender and receiver. This guarantees correct interpretation regardless of country or industry. Typical errors due to data entry, illegible faxes, document loss, telephone orders, etc., are also eliminated.
Integration of Business Partners
The adaptability of EDI facilitates the flow of communications and, in general, improves business relations with any partner.
Cost Reduction
This is one of the most notable advantages of EDI. Upon implementation of an electronic solution, management of business documents costs at least 35% less. The number is even more impressive for electronic invoices, with a savings of up to 90%. This drastic cost reduction is due to automated operations, as well as the ability to go paperless.
Team Optimization
EDI technology allows for more business operations onboarding with less human resources. Work associated with paper documents disappears. This allows those teams to carry out more value-added work.
Process Visibility
It's easier to follow electronic documents. It is possible to integrate transactions like order and invoice confirmations, changes to orders, the status of pending payments, etc. In addition, sending documents over private networks like EDICOMNet (EDICOM Value Added Network) allows for permanent control over receiving, working with and reading messages.
Better Service for the End Client
EDI implementation means better workflows and response times. This all benefits clients because production and shipping plans are much more precise.
Improved Financial Ratios
EDI allows electronic invoices to be sent and received immediately. The automation of the validation and matching processes also facilitates rapid processing at the destination, making it possible to anticipate cash requirements in advance. Thanks to this, the buyer benefits from early payment discounts, and the supplier can improve liquidity.
EDI Academy: A useful guide to learn the most important components of EDI technology
This content is presented in e-Books and is for professionals in the technology sector who want to increase their knowledge about EDI electronic data interchange systems.
EDI Academy Vol. I
The first EDI Academy volume shows the most didactic and informative part of EDI technology.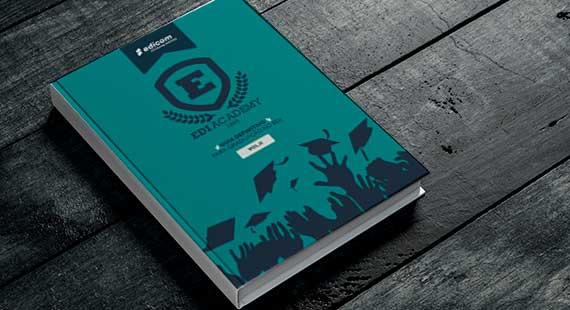 EDI Academy Vol. II
We present the characteristics and advantages of the key components for implementing an electronic data interchange platform.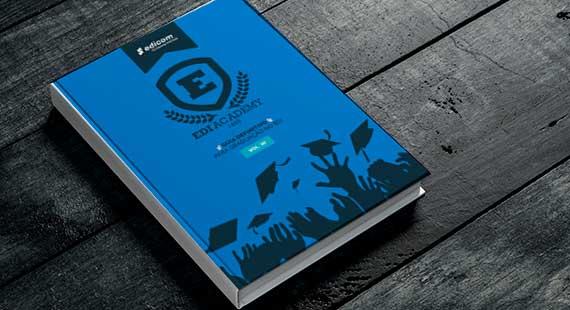 EDI Academy Vol. III
We discuss different types of solutions that allow a business to take advantage of EDI technology to connect with any business partner.
Stay up to date by subscribing to our monthly newsletter
The form has been sent successfully.
Something went wrong.
Thank you!
There was a connection error. Please try again later.
Subscribe to our newsletter
Sending
Please wait. This may take several seconds.
The form has been sent successfully.