EDI Integrated With Your ERP
Integrate your EDI platform with your ERP to manage business, logistical, or financial document exchange with any public or private partner—all from your internal management system.
Advantages of Integrated EDI in the Cloud
Our integrated EDI solutions operate in SaaS mode, implemented on technological architecture in a private cloud developed and managed by EDICOM. The platform implements all the applications and resources required to ensure uninterrupted EDI transaction exchange.
The platform establishes links with your ERP, CRM and all management applications involved in the electronic exchange of data with your partners.
Direct Integration With the Market's Main ERPs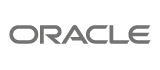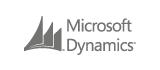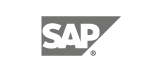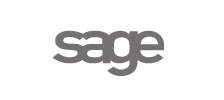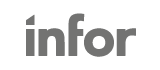 The First Steps to EDI
Not familiar with the technology needed for electronic data interchange? Don't worry. Contact us, and we will detail the steps you can take to implement an EDI project.
If you prefer, visit our learning center and discover what you need to know about EDI from the start.
We Make EDI Compliance Easy
Seamlessly integrate and connect with any global HUB or retailer.
Characteristics of Our Integrated EDI Solution
Multistandard Map Management
EDIFACT, X12, PEPPOL, UBL, ODETTE, XML EDI... Our integrated solutions implement powerful mapping tools capable of adapting all your data structures to any EDI standard.
Our integration process involves generating a single canonical data structure that we adapt to any EDI format. In this way, you only have to indicate in your ERP to whom a message is addressed. We take care of adapting it to the EDI standard required at the destination.
For incoming documents, the process is the same. The received standard document is transformed into the agreed data structure for automatic integration into the ERP.
Uninterrupted 24/7 Availability
Your EDI system will be hosted in our data center. We will ensure uninterrupted operation of the solution. In this way, we ensure availability 99.9% of the time, guaranteeing 24/7 operation of the solution.
The permanent monitoring service includes the necessary maintenance tasks to ensure optimum performance of data processing. In addition, it applies corrective measures needed to resolve any possible incident. It sizes your platform, expanding or improving its capabilities with new technical resources to adequately manage the growth of your EDI B2B transaction volume.

Continuous Evolution of Our EDI Software
Our EDI solution is constantly evolving to offer our customers a better user experience. Thus, we offer a functional web application design, 100% adapted to the communication flow that companies describe in their daily operations.
In a totally intuitive way, a management platform user can control the status of their sent and received documents, edit new messages or manage partner communications.
EDI, or Electronic Data Interchange, enables the exchange of standardized documents between the computer systems of those involved in a business relationship. Depending on the industry, EDI is adapted to the specific communication needs of a company.
Do you have questions about your specific EDI project?
News and Updates About EDI
EDICOM will be present at the GS1 Connect conference in San Diego between June 7th-9th as a global EDI technology provider
The NEP Consortium has mandated the use of electronic invoicing and purchase orders via PEPPOL as of 1st of June 2022
EDI is still in play and a large part of the transactions of many CAC 40 companies are based on EDI flows
Send us your contact details and we'll get back to you right away.
Contact one of our specialists for answers to all of your questions about our data integration solutions.
Let's talk!
The form has been sent successfully.
Select a valid prefix
Please fill in all required fields.