Document Approval with e-Signature
Electronic Signature
A digital platform for signing all your electronic documents securely.
Supports a wide range of electronic signature types.
Ability to set up several signature approvals.
Enhance the evidential value of your document approval processes by leveraging the third-party services provided by EDICOM, accredited under the European regulation eIDAS.
Custom Integration
Experienced consultants will handle your project, adapting the integration of your internal applications to fit seamlessly with our electronic signature solution, EDICOMSignADoc.
Tailor-Made Workflows
Customized approval processes designed to match your requirements.
Specify the steps, conditions, and users necessary for your document approval process involving electronic signatures.
EDICOMSignADoc
EDICOMSignADoc, created by EDICOM, is the solution designed for electronically signing documents.
Any process in your organization that necessitates approval from one or more individuals can be executed through EDICOMSignADoc.
Here are three of the most common applications.
Business Proposal Signing
Integrate people outside your organization as clients in your flows.
Send your sales contracts as soon as they are generated and request their approval with total security and promptly.
Your clients will receive an email, and with one click, they will access the contract and choose whether to approve or reject it.
Internal Invoice Approval
Establish internal approval flows adapted to your company's departmental structure.
Involve the persons in charge who must approve each invoice.
Configure the rules that condition the approval of your invoices (department, identification of suppliers, creditors, invoice amount, etc.).
Contract Signing and Payrolls
Generate contracts or payrolls from your system and obtain employee approval.
Facilitate secure recipient access to your online signature platform.
Obtain evidence of approval of contracts, payrolls, etc.
EDICOMSignADoc Integrates with Any Management System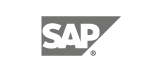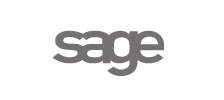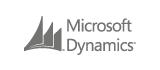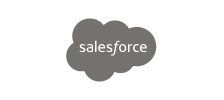 Our document approval and signature solution is capable of working in an integrated way to take full advantage of the benefits of process automation. Using the online signature platform is perfect for large companies that need to manage high volumes of documents.
EDICOM's specialized data integration consultants team ensures that the solution works in a fully compatible and effective way with any required system or database. This is possible whether it is an ERP, a CRM, or a human capital management system, among others; off-the-shelf or self-developed solutions; in the cloud or on-site.
Custom Workflow Design
Creating a document approval workflow is fast and intuitive.
Indicate which senders are authorized to send documents and configure the type of evidence and authentication required in a single step. Also, design complex flows with multiple steps, different conditions, recipients, and signature types.
Intuitive and Straightforward Step Definition
The design of workflows with EDICOMSignADoc is based on the parameterization of steps. These delimit the signatories involved, the level of authentication required, and the type of evidence collected at each step.
Joint and Several Signatures
Joint signatures: Progress in the workflow requires approval by all signatories identified in a step.
Several signatures: The workflow progress requires the approval of a certain number of recipients out of the total number of possible signatories for a step.
Step Execution Rules
Customize flows that allow you to set conditions for certain approvals.
You can indicate that approval is requested if a contract exceeds a certain amount or is intended for a specific person.
e-Signature on All Your Documents
The need for guarantees required for a document approval flow depends on the type of document. EDICOMSignADoc adapts to the specific authentication and e-Signature requirements of each project.
Manage the evidence reported by EDICOMSignADoc to resolve possible conflicts regarding the agreements included in the content of your documents.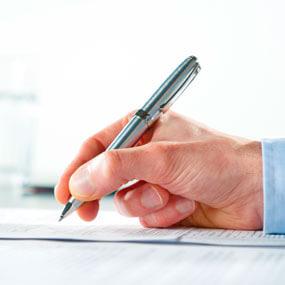 e-Signatures Adapted to Each Situation
EDICOMSignADoc supports e-Signatures with recognized and unrecognized certificates and from secure signature creation devices.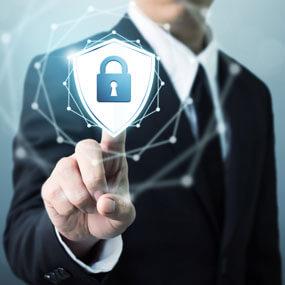 Two-Factor Authentication
Implement strong authentication processes to provide the best guarantees for your workflows: 2FA OTP (Google Authenticator) or 2FA by SMS.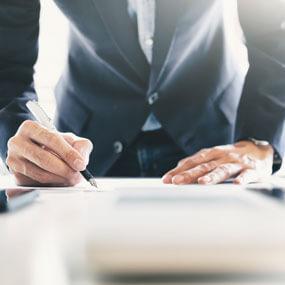 Evidence of Approval
Each interaction with the document generates a footprint, on which the EDICOM Trust Service Provider "creates a record" with a probative value called Evidence Report.
Total Control over Each of Your Documents
Document issuers and their superiors have a configurable dashboard with views of their KPIs with detailed information on the status of their approval processes.
Verify in real-time whether a document has been consulted or not, how many people have approved it, if it has been rejected by any of the parties involved in the process or any other event of interest.
Set time limits to get your documents approved, force the resubmission of documents, or cancel a flow if you need to.
Compliance Long -Term Archiving (EDICOMLta)
Electronic archiving with guaranteed integrity and reversal of the burden of proof.
EDICOMLta is the long-term archiving service that complements EDICOMSignADoc to preserve documents together with their evidence of approval.
Preservation processes are executed in compliance with the main international standards to ensure the integrity of documents over time.
Ongoing auditing and reassurance by the EDICOM Trust Service Provider provide guarantees that reverse the burden of proof in the event of any discrepancies.
Send us your contact details and we'll get back to you right away.
Contact one of our specialists for answers to all of your questions about our data integration solutions.
Let's talk!
The form has been sent successfully.
Select a valid prefix
Please fill in all required fields.
To fill in the form again, please reload the page.