EDICOMSignADoc Integration
One of the ways to exploit the full potential of EDICOMSignADoc is by integrating it with management systems. Discover all the possibilities of the solution working in an integrated way.
EDICOMSignADoc
Get Documents Signed Promptly in a Large Company
Make all your document approval flows telematic from start to finish. Use the same management systems you use today. Improve the experience of users, clients, partners, and employees with your company, making it easier for them to approve documents.
EDICOMSignADoc Integrates with Any ERP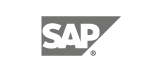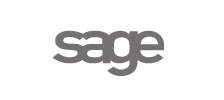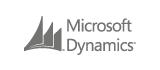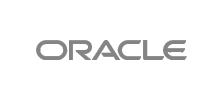 EDICOM's document approval and signature solution is capable of integrating with the most common ERPs on the market, as well as with other less common ones and even with proprietary developments and legacy systems.
SAP, Sage, Microsoft Dynamics, Oracle, ... Any document approval process can be implemented with the ERP used in your company or with different ones if required.
Specialized Data Integration Engineers Working for You
EDICOM's consulting staff is amply prepared to integrate SignADoc with any management system, database, or application. Whether with proprietary systems, off-the-shelf, in the cloud, on-site, or any other type.
Connected Management Systems
EDICOM has integrated more than 5,000 management systems to send and receive data between applications and our solutions.
Data Integration Engineers
A sizeable specialized team works with agile methodologies to quickly manage the execution of any integration project.
Is there an application or system you are interested in integrating with EDICOMSignADoc?
No problem! Effective integration is also possible with document managers, CRM's, Human Resources management tools, mail managers ...
You choose the application. We integrate it.
100% Service
EDICOM does not just give a software license to its clients; we are at the side of the users of our solutions at all times, whether they work in an integrated or standalone way.
It is equally important for us to make a good assessment of the project and its needs, configuration, and customization. We resolve any possible incidents that may arise and assist the user at all times.
Analysis
We sit down with the client to identify needs and requirements to design a customized project. All implementation phases are planned, and an EDICOM Project Manager is appointed.
Implementation
The work plan is executed strictly and effectively. The first workflows are configured, and integrations with the necessary management systems are developed. The solution is put into operation, and the client and its users are trained.
Support
Once the solution is up and running, user support is provided in different time zones and languages. Preferred and 24x7 support is also available.
Send us your contact details and we'll get back to you right away.
Contact one of our specialists for answers to all of your questions about our data integration solutions.
Let's talk!
The form has been sent successfully.
Select a valid prefix
Please fill in all required fields.
To fill in the form again, please reload the page.