Visualize Your Data Through Interactive Charts and Dashboards
Transform any amount of data into powerful custom charts and dashboards that add value to your company
Communicate Data and Results Through the Right Charts
Because of the large amount of information handled and stored by companies today, it is increasingly necessary to be able to process and exploit it correctly, facilitating its visualization and interpretation.
Processing the data, we handle includes understanding how the company operates and anticipating future events to support business decisions.
Thanks to specialized tools, it is possible to visually synthesize large data sets to discover patterns or trends and find correlations between variables.
Understanding Data
Charts provide an effective way to exploit, analyze, and present results. Visual representations help to make decisions in a more efficient and agile way.
Strategic Decision Making
The goal of data visualization is to provide value, discover patterns, and detect trends giving meaning and purpose to information.
Which chart to choose based on the data?
The EDICOM Analytics Business Intelligence Platform lets you configure your charts from an extensive library for a straightforward interpretation.
EDICOM Consultants and Project Managers study each project to propose and advise our clients on the most appropriate way to represent the data to achieve a universal understanding of the information.
Bubble Charts
Turn to the bubble chart when you need a chart that allows you to combine more than one metric value. They help demonstrate relationships between data sets and identify gaps and data outliers, for example, in the financial sector.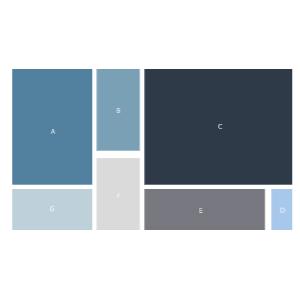 Area Chart
It represents cumulative totals over time. Area charts are ideal for displaying trends by showing the development of quantitative values over intervals or periods.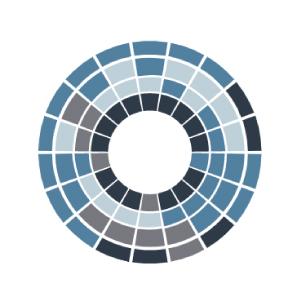 Radial Heat Map
A graphical representation of the values contained in a matrix through the use of colors. They are suitable for visualizing large amounts of multidimensional data and can be used in identifying clusters of rows with similar values.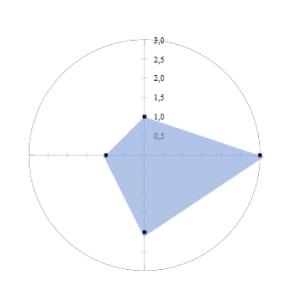 Area Radar
It allows you to see the values taken by different variables of a magnitude at the same time. Thus, you can see at a glance if a variable's magnitude is very different from the rest as the area or length becomes larger in a specific direction.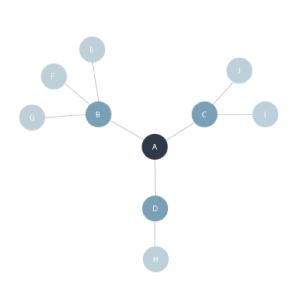 Collapsible Tree Diagram
It displays data of related elements in a hierarchical manner as a series of linked bubbles. It is useful in various fields such as finance, science, advertising, or other areas where risks and probabilities of success need to be assessed.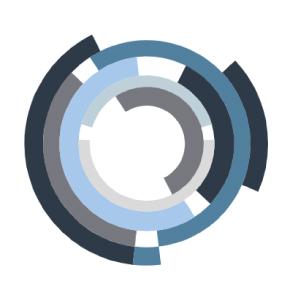 Sun Diagram
A sun diagram with several category levels shows how the outer rings relate to the inner rings. It is especially effective for showing how a ring is divided into its constituent parts.
Storytelling with Data: Create Your Own Interactive Dashboards
Once the charts have been generated, EDICOM Analytics allows you to configure your interactive and customized dashboards for a democratized and updated real-time visualization of the most relevant KPIs.
The dashboard is a data visualization comprising essential information for monitoring business objectives, arranged in a summarized and hierarchical form so that it can easily be monitored at a glance.
They can be displayed through different media, from PCs to video walls, televisions, cell phones, etc.
Storytelling with data will make it easier to contextualize and compare essential data and variables.
Logical Display Sequence
Dashboards allow you to organize charts logically to sequence and hierarchize messages according to their users.
Visualization Tailored to Your Needs
You will be able to visualize the most relevant data and metrics from different sources in a clear and understandable way to track, compare, and view their evolution.
Dynamic and Actionable Dashboards
The dynamic and interactive dashboards allow you to apply the necessary filters to display the data according to your needs.
Through a single interface bringing together data from multiple sources, it is able to provid a holistic view of the company's information contributing to the optimization of its business processes.
Dashboards simplify and speed up the interpretation of information at a single glance, allowing you to extract insights and analyze the company's performance for future planning.
Dashboard Types
There are different types of dashboards, depending on project objectives and the composition of the charts used:
Operations Dashboard: It displays metrics of operational processes performed in real time for comprehensive monitoring.
Analytics Dashboard: It displays existing KPIs to identify developments and trends that affect future decision-making.
Strategic Dashboard: It displays real-time monitoring of the company's performance concerning key performance indicators.
Streamline Reporting and Maximize Results Interpretation
Data provides us with valuable information, but how we display and visualize that data makes it easier for us to understand it and allows us to take the initiative in optimizing the company's results. Depending on your design, you can track the health of your business against benchmarks and targets.
Carousel
Dynamic dashboards allow you to include a carousel of charts to display related information or information from various departments.
Sequence
Generate dashboards in sequence, i.e., complete dashboard pages that are continuously changing.
Cloud Accessibility
Share dashboards online in real-time and periodically to facilitate cross-team collaboration.
Updates on Business Intelligence
This partnership combines Deloitte's extensive consulting experience with EDICOM's compliant technological services
Compliance as a Service is a cloud service that allows organizations to outsource and automate their regulatory compliance
EDICOM's EDI platform integrates ERPs and WMS systems with Amazon via EDI (EDIFACT or XML) or Amazons SP API
Send us your contact details and we'll get back to you right away.
Contact one of our specialists for answers to all of your questions about our data integration solutions.
Let's talk!
The form has been sent successfully.
Select a valid prefix
Please fill in all required fields.
To fill in the form again, please reload the page.