EDI Solutions
The standardization of EDI systems enables reliable connections with any business partner.
Types of EDI Solutions
Electronic Data Interchange (EDI)
Is a highly developed system in important sectors such as healthcare, retail, logistics, and automotive. Today it is the most widespread standard for business-to-business communications to integrate business partner information systems in B2B environments.
The ability of this technology to integrate different companies, and the enormous advantages offered by the automation of electronic data exchange, has boosted the development of different solutions adapted to the particularities of companies.
Solutions that adapt to the size of each of these organizations, technological capabilities, or sectors, making it possible for any company to integrate EDI with its business partners.
Most Frequently Used EDI Solutions
SaaS EDI
Service-mode EDI platforms deploy the software in a remote environment managed by the vendor. Only an Internet connection and a web browser are required for users to access the EDI tools to configure and monitor their integrated EDI solution.
In-House EDI
In-house solutions involve the on-site installation of hardware, software, and the entire IT infrastructure to implement an EDI solution at the user's location.
Web EDI
These are basic solutions to implement EDI projects with a minimum investment. They allow you to receive EDI messages through web forms, which are also used to manually generate and send the transactions issued by the user of this type of solution.
Outsourcing EDI
This is a managed services outsourcing model, which involves delegating to a third party all the tasks required to configure, monitor, and maintain a customer's data integration solution active. In this way, the user would not need to access the EDI platform, as it would be a professional of the service provider who would assume the tasks required to ensure its optimal operation.
EDI Academy: A useful guide to learn the essential aspects of EDI technology
We present our three e-Books with content tailored to professionals in the technology sector who want to acquire a foundation of EDI practical knowledge.
EDI Academy Vol. I
The first volume of EDI Academy shows the most didactic and informative part of EDI technology.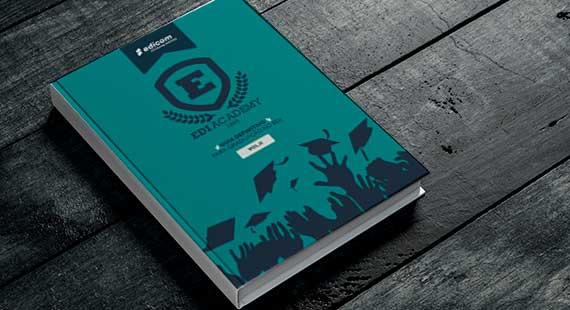 EDI Academy Vol. II
This volume presents the features and advantages of the key components of implementing an EDI platform.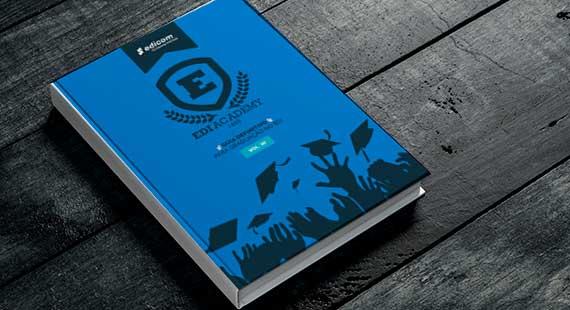 EDI Academy Vol. III
Volume III discusses the different types of solutions that allow you to take advantage of EDI technology to connect with any business partner.
Stay up to date by subscribing to our monthly newsletter
The form has been sent successfully.
Something went wrong.
Thank you!
There was a connection error. Please try again later.
Subscribe to our newsletter
Sending
Please wait. This may take several seconds.
The form has been sent successfully.