Automate all your business processes with Amazon from a single, centralized B2B platform
Are you a vendor or a seller and you need to connect your systems with Amazon? Do you know what kind of messages you have to exchange and which connectivity requirements are there?
At EDICOM, we offer connectivity through EDI or API for vendors and sellers to integrate with Amazon and manage all their business transactions electronically and automatically, both with Amazon and with end consumers.
Automate all your business processes with Amazon from your ERP. Integrate orders, invoices, delivery notes, and your product catalog. Local or cross-border, integrate all of your information systems into a centralized B2B platform.
Amazon EDI & API Message Integration
List of the most common messages in communications with Amazon:
DESADV | Dispatch advice message

ORDRSP | Purchase order response message

INVOIC | Invoice message

ORDERS | Purchase order message
We integrate with the largest ERPs in the market to automate the management of your entire supply chain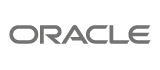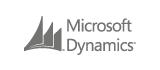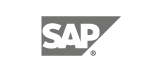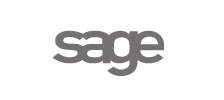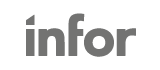 Start selling with Amazon
Connect your brand to millions of customers. Control the experience from discovery to your dedicated storefront, and from your product pages to their inboxes—Amazon customers following a brand spend more than double that of non-followers.
Build, grow, and scale your brand with our innovative toolkit: world-class logistics, a proven customer experience, rich data insights, and cutting-edge advertising & marketing solutions.
Build your brand with Amazon
Ten quick tips to help you succeed selling on Amazon
Amazon Seller Central vs Vendor Central
There are two types of seller profiles on Amazon: the Amazon Seller, which sells products directly to consumers, and the Amazon Vendor, which sells products to Amazon. It's important to know which type of profile you have so that you can use Amazon's eCommerce platforms effectively.
Amazon Seller
A Seller sells their products directly to consumers (B2C).
Amazon Vendor
A Vendor is a supplier that sells products directly to Amazon, and Amazon resells to customers on their platform (B2B).
Amazon Seller Central
This classification allows companies to sell their products to Amazon customers. In this case, the company has more control over aspects like pricing. As for other aspects like shipping and returns, the company can either facilitate these processes themselves or have Amazon do them.
Amazon Vendor Central
Under this classification, a company acts as Amazon's supplier and sells its products to Amazon. This means that Amazon is responsible for selling, promoting, and delivering the products to the customer. The products are labeled as "Sold by Amazon" on the website.
Amazon Seller Central Features
Open to all companies.
Reduced payment times.
Full control over item promotion and your product inventory.
Achieve higher margins by controlling the selling price.
Most brands use Seller Central.
Amazon Vendor Central Features
To access the Amazon Vendor Central platform, you need to receive an invitation from Amazon.
Standard payment terms.
Less control over pricing and product promotion strategies.
Connectivity for Amazon Sellers
Amazon sellers can only use Amazon's SP-API to transfer messages to and from the Amazon platform.
The Amazon Selling Partner API (SP-API) is a set of API-based automation functionalities for Amazon Selling Partners. It is an evolution of the Amazon Marketplace Web Service (MWS) APIs. The SP-API provides real-time synchronization of product information such as prices, stock and catalog data.
Connectivity for Amazon Vendors
EDI/SP API - Vendors can connect to Amazon Vendor Central using EDI, or using Amazon's Selling Partner API (SP API). This makes it easier for vendors to manage their inventory and keep track of their sales.
Amazon supports two standards for EDI messages, EDIFACT and X12.
How to integrate with Amazon Vendor and Seller Central
If you work for a multinational company that manages a high volume of document exchange with marketplaces like Amazon, don't miss this session and discover how to automate your communications while reducing risks and achieving efficiency.
Send us your contact details and we'll get back to you right away.
Contact one of our specialists for answers to all of your questions about our data integration solutions.
Let's talk!
The form has been sent successfully.
Select a valid prefix
Please fill in all required fields.
To fill in the form again, please reload the page.