Integrate your ERP with Amazon Vendor and Seller Central 
What are the different message flows that can be automated with Vendor Central and Seller Central? How to get the most out of automation and integration via EDI or API? These and many other questions will be answered in our webinar.
Automate and enhance your Amazon workflows. EDICOM experts in data integration projects will help you understand how you can continue working from your ERP, automate processes and generate synergies while complying with Amazon requirements.
Day: February 15th, 2023
Time: 10:00 EST - 16:00 CET
Language: English with simultaneous translation into Spanish, French, German, and Italian.
Duration: 50 minutes
What is the event's agenda and speakers?
Get ready to seamlessly automate and integrate your business workflows with Amazon's platform. Our EDI experts will solve any doubt you may have regarding Amazon integration, whether using Electronic Data Interchange or API services.
1. Introduction
What is EDI/API?
Challenges for large businesses
2. What is Vendor Central?
Retail Vendor workflow
Direct Fulfillment workflow

Amazons Own Carrier
Vendors Own Carrier
3. What is Seller Central?
FBA: Fulfillment by Amazon
FBM: Fulfillment by Merchant
4. Amazon-EDICOM Integration
Who is EDICOM
How does our platform work?
Benefits and advantages
5. Questions and answers
Amy Vahey
Global Account Manager
EDI, e-Invoicing and Tax Compliance Expert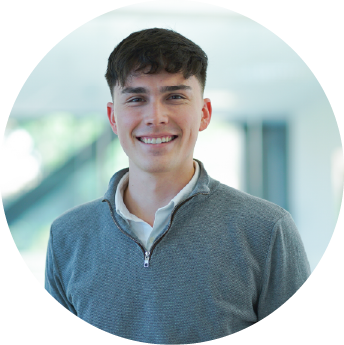 Gabriel Lindblom
Global Account Manager
EDI, e-Invoicing and Tax Compliance Expert
Who should attend this webinar?
If you work for a multinational company that manages a high volume of document exchange with marketplaces like Amazon, don't miss this live session and discover how to automate your communications while reducing risks and achieving efficiency.
Should I use EDI, API or both?
We will explain the difference between the two services and how they can complement each other depending on the characteristics of your business needs.
What do I need to do to comply with Amazon's platform?
You will learn how Amazon's platforms are designed and what you need to do to make sure your business meets Amazon's requirements.
How can I implement a global integration project?
We will review the most important steps to consider in a comprehensive implementation project, as well as key factors and timelines.
Can't attend the webinar?
Don't worry, we will email you all of the materials we use during the session so that you can stay up-to-date. The session will also be recorded so that everyone who attends can watch it later.